Every month, new species are introduced to our lands and waters, new studies are published, and new methods of control are tested—with impacts varying across the map. It would be nearly impossible to stay on top of every piece of invasive species news.
However, the staff and board of the North American Invasive Species Management Association review headlines each month. This helps us stay on top of trends and further our mission to support, promote, and empower invasive species prevention and management in North America. We then share invasive species news most relevant for people who manage terrestrial and aquatic invasive species across the the United States, Canada and occasionally the world.
So, what happened this month?
Success Stories: Prevention, Eradication and Restoration
Ohio – Read on Dayton.com
Chinese mitten crabs 'pose a serious threat to humans and the environment,' agency says.
Further reading: Learn how National Invasive Species Awareness Week is raising awareness about how national and local policy—such as those that authorized wildlife inspectors and U.S. Customs and Border Protection (CPB) officers who kept the Chinese mitten crabs from entering the United States—can protect North America's most invaluable landscapes.
Prevention, Outreach and Education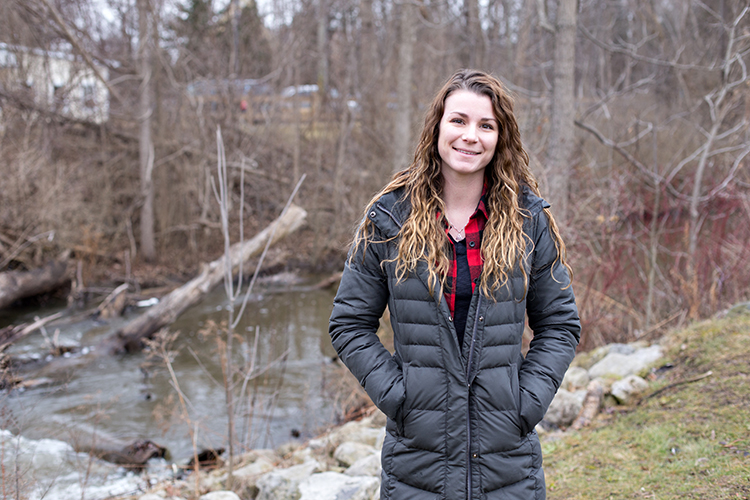 Northern Michigan – Read or watch on 9&10 News
The state recently awarded $3.6 million to 32 organizations across the state to help fight invasive species.
Further Reading: "State grants engage public in fight against invasive species"
Wisconsin – Watch or read on FOX 11 News
"We have a lot of people that come from out of state that have no idea what VHS is, have no idea what invasive weeds, milfoil. They have no idea what that stuff is," said Wenzel.
That stuff is the focus of a program called the Bait Shop Initiative. The Fox-Wolf Watershed Alliance distributes literature and brochures to area stores.
Florida – Read or watch on the Miami Herald
Hunters in the special Super Bowl edition of the annual Florida Python Challenge captured 80 exotic snakes during the 10-day competition that attracted more than 750 people from 20 states. By tapping the hype surrounding the country's biggest sports event, wildlife managers wanted to send a message to the world: pythons are decimating native wildlife in the Everglades and the state is doing everything it can to control them.
California – Read on Phys.org
Populations of invasive species typically remain at low densities for several generations before growing rapidly. Because intervening to control a potentially damaging invasive species requires many resources, land managers often wait for strong evidence that a species will pose a threat before taking action.
New Research
United States – Read on Phys.org
Agricultural Research Service (ARS) scientists may have found a way to turn the tables on the beetles.
---
Don't miss next month's invasive species news. Sign up for the Early Detector, our free monthly newsletter for invasive species managers.
---
Detection, Management and Control
Hawai'i – Read on Earth Island Journal
Johnson started training detection dogs in 2008 after discovering that her golden retriever, Luka, preferred nose work to swimming or chasing balls. It was at Hanalei that Johnson was struck by the passion of conservationists doing their best to safeguard Hawai'i, despite daunting tasks and limited budgets. She wanted to continue to use dogs to help.
Further reading: "Wisconsin dog trained to sniff out invasive species"
Prince Edward Island – Read on CBC News
A federal government project has identified close to 300 species of beetle not identified on Prince Edward Island before, and maybe a couple that are entirely new to science.
Montana – Read on Q2 News
Feral swine have yet to be spotted in Montana, but pigs are encroaching from Canada and have been seen as close as five miles on the Saskatchewan side of the border.
Tennessee – Read or watch on WVLT8
According to the Tennessee Wildlife Resources Agency, the Asian Carp species that invaded the Mississippi River has moved aggressively into the Tennessee and Cumberland rivers.
Policy and Rulemaking
United States – Read on Phys.org
"These papers finally show how the United States can fashion a strong, efficient system to defend the nation against this scourge—a long overdue step."
Conversations
North America – Read on PBS or Yale E360
With thousands of species on the move as the climate changes, a growing number of scientists say that the dichotomy between native and alien species has become an outdated concept and that efforts must be made to help migrating species adapt to their new habitats.
North America – Read or listen on Gastropod
Across America, feral pigs are on the rampage, wrecking fields of crops, hunting local wildlife to extinction, and even attacking humans. In the United Kingdom, Japanese knotweed is taking over the landscape: banks deny mortgages to infested properties, and the government regulates its disposal with the same precautions it takes for low-level nuclear waste. Humans are to blame—we introduced invasive species such as these to their new homes. But some conservation biologists and chefs think humans can also be the solution: by eating the invaders. Are we ready for a menu of Asian shore crab and bullfrogs—and can our appetite really make a difference, or might the approach lead to unforeseen consequences?
Want more Invasive Species News? Support our work by joining NAISMA.
Make an impact with a NAISMA membership
Help prevent the detrimental impacts of invasive species to North America's lands and waters by sharing your experience with members across the continent.